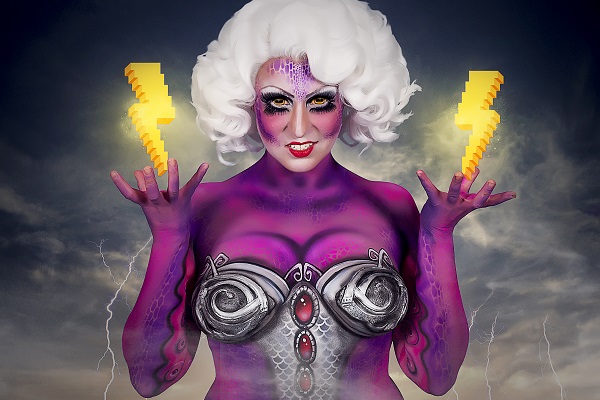 Date: Thursday 27th – Saturday 29th July
Time: 8.15pm
Venue: Little Theatre
Price: $ 20
In the summer 2001, Clara Cupcakes invented the worst video game of all time – the unplayable tale of an octopus who just wants to find love in this crazy world. The levels made no sense, the characters were contrived and the final boss was, quite frankly, unbeatable. Critics called it "contrived and pointless", "doomed from the start" and "the end of Cupcakes as we know her". Distraught and alone, she hurled it into a garbage dump to be forgotten. Game over? Nothing stays buried forever. The legend of The Worst has grown. It can no longer be contained and she's pulling it out of the heap, one tentacle at a time. It's finally time to play…
After two critically acclaimed shows, two Golden Gibbo nomination and a whole lot of brie, Clara Cupcakes in bringing her latest award nominated tour de force to life with her usual big hair and manic flair. Press start and descend into the depths for a swim with your favourite vaudevillian vagabond.
Directed by Geraldine Quinn.
"In your face and all over the place, this is a show that hits every mark like there's no tomorrow" – The Music ★★★★½
"sass, sugar and all over sweetness…vaudeville at its finest" The West Australian ★ ★ ★ ★
"cheeky, silly and downright surreal" The Age ★ ★ ★ ★
"The uncynical cheerfulness and strong sense of frivolous fun are infectious" – Chortle
Running time: 60 minutes
Directed by Geraldine Quinn
Stay in the loop
Subscribe for updates from Bondi Festival!
Bondi Festival acknowledges the Bidjigal, Birrabirragal and Gadigal people, who traditionally occupied the Sydney Coast, and we pay respect to all Aboriginal and Torres Strait Islander Elders both past and present.