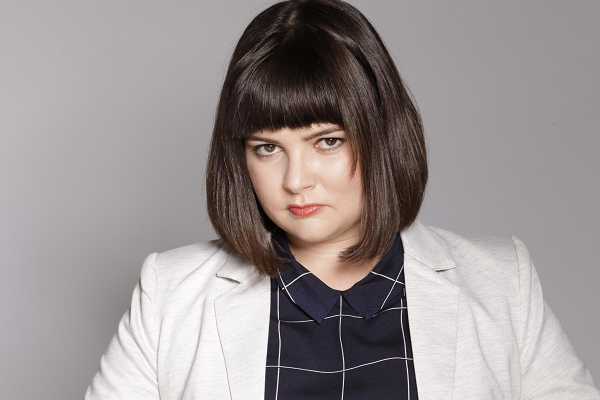 Date: Wednesday 19th July
Time: 7.30pm
Venue: Big Theatre
Price: $15
The Norton Lodge family recently found themselves speeding in reverse down a one way street in a cemetery as a hearse bearing their loved one hurtled towards them. That's just how they roll.
For eight years, Zoë Norton Lodge has been sharing true stories from the ridiculous suitcase of her life through Story Club. And the inspiration from her main muse, her family, keeps getting better. Straight from the Sydney Opera House, Story Club: Solo features stories about Zoë's Yia Yia who hates everybody, Phyllis the cleaner who finds vibrators and fixes dishwashers with holy water, Donna who can fly and Georgia who Zoë tried to kill.
Zoë's stories will be accompanied by live music from the ridiculously talented Emily Irvine and Alyx Dennison.
"There's a kind of cultivated lunacy in her writing that artfully makes the most of the ridiculous, striking a clever balance between the familiar and the loopy…a very funny compendium of personal tales delivered in a voice that impresses with its sincere originality."– Sydney Morning Herald
"Norton Lodge has made me laugh until I had tears streaming down my face…This book proves that while Norton Lodge is a brilliant, animated performer, she's just as funny on the page." – Readings Monthly
About the artists:
Zoë Norton Lodge is a presenter on The Checkout, co-creator of the live storytelling night/TV show/podcast Story Club and author of the book of confessional short stories Almost Sincerely. Her recent work includes presenting Senator David Leyonhjelm with a personalised Wicked Campervan.
Musician and choral conductor Emily Irvine is the Founder and Director of Inner West Voices, a community choir in Sydney. She performs and composes for theatre and television, and has recently performed with Gurrumul and Christine Anu. This is Zoe and Emily's third collaboration.
Alyx Dennison is an award-winning vocalist and sound artist who cut her musical teeth on bands such as kyü and Richard In Your Mind, before releasing her self-titled debut album in 2015. She has also composed original music for film, theatre, dance and radio.
Running time: 60 minutes
Stay in the loop
Subscribe for updates from Bondi Festival!
Bondi Festival acknowledges the Bidjigal, Birrabirragal and Gadigal people, who traditionally occupied the Sydney Coast, and we pay respect to all Aboriginal and Torres Strait Islander Elders both past and present.