August 2020 E-News
To our amazing Festival punters,
Up until a few days ago, we were planning a Festival that would fill your spring calendar with the best entertainment Sydney has on offer. In fact, today was the day when we were slated to tell you all about it. Unfortunately, we come bearing different news.
Bondi Festival will no longer be happening in 2020.
We had originally postponed our winter Festival to spring and were optimistically working towards a September/October Festival. We were excited to be bringing people together again to celebrate the arts, to see the weird and the wonderful, to bring joy to our community and to support the economies of our festival industry and the local community. However, it wasn't to be. The decision to cancel our spring Festival has followed an extensive review of the most up-to-date advice regarding COVID-19 restrictions. 
The health and safety of our community (that's you) is our top priority and we feel we need to be part of the solution, ensuring that we're doing everything we can to minimise the spread of COVID-19. In this case, that means cancelling this year's event.
We explored putting on a completely virtual festival, but Bondi Festival is intrinsically tied to the iconic suburb in which it takes place. The feeling and experience of Bondi Festival just wouldn't translate online as well as we would like it to.
That being said, we're not going anywhere. We're like that friend you keep trying to catch up with, but always need to reschedule. We'll see you in winter 2021.
With a little more time up our sleeves, we're now on a mission to bring you the best Festival ever in 2021. We're already plotting a thrilling comeback for next year, and we are going to make it a truly spectacular experience – rain, hail, pandemic or shine. In the meantime, we're also looking at opportunities to continue to celebrate our incredible arts scene with online events for Festival fans. Stay tuned.
Follow us on Instagram, Facebook and subscribe to our enews for all the latest news.
We truly cannot wait to party with you in 2021. 
Much love,
Bondi Festival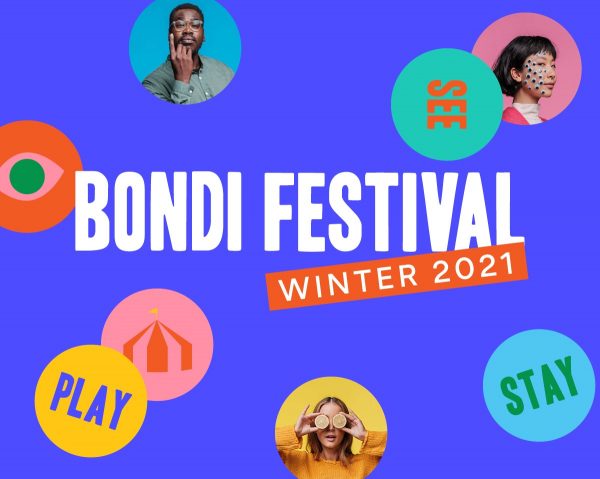 Stay in the loop
Subscribe for updates from Bondi Festival!
Bondi Festival acknowledges the Bidjigal, Birrabirragal and Gadigal people, who traditionally occupied the Sydney Coast, and we pay respect to all Aboriginal and Torres Strait Islander Elders both past and present.