Welcome to Sydney's finest and fanciest sausage grill. The Fancy Banger serves up the highest quality handmade sausages inside locally baked bread rolls, all topped off with fresh homemade sauces and relishes. All sausages are grilled and not fried which not only gives you a healthy option, but also brings out the best flavour in the bangers. The Fancy Banger aims to serve simple, tasty and honest food. This year's delicious menu includes:
-Spanish chorizo sausage with roasted piquillo peppers, wild baby rocket and homemade chipotle mayo.
-Italian pork, veal & fennel sausage with homemade tomato sauce, grated provolone cheese and baby wild rocket.
-South American Parrilleros sausage with chimmichurri salsa, fresh tomato and mixed leaf salad.
-Moroccan Merguez lamb sausage with caramelised red onions, preserved lemon yogurt dressing and fresh mint & coriander.
 –Vegetarian spiced soy sausage with baby spinach, feta cheese and beetroot relish.
All served in a soft Portuguese roll! Yummy!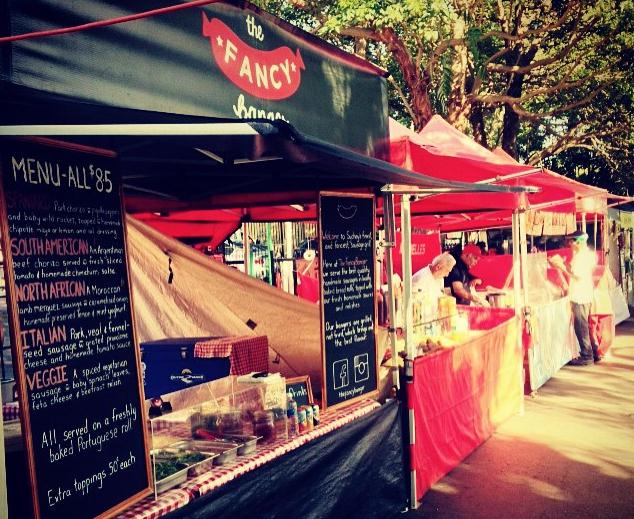 Stay in the loop
Subscribe for updates from Bondi Festival!
Bondi Festival acknowledges the Bidjigal, Birrabirragal and Gadigal people, who traditionally occupied the Sydney Coast, and we pay respect to all Aboriginal and Torres Strait Islander Elders both past and present.