Liège style sweet and savoury waffles
Date: Tuesday 14th & Wednesday 15th
"We worked for a year to perfect our recipe before opening in 2015. Our pearl sugar is imported directly from the source in Belgium, to ensure we are bringing the most authentic Liege style waffle to Sydney!" 
The liège style waffle is made from a sweet brioche-style dough (not a batter) with big chunks of pearl sugar that are kneaded into the dough immediately before baking. The yeasted dough gives these waffles a dense and chewy texture, while the sugar gives them a sweet flavor and a caramelized coating. While liège style waffles are delicious on their own, Madame Waffle Sydney continues to take their waffles to the next level by using fresh, local, organic ingredients to make their toppings entirely from scratch. Customers faint over their sweet and savoury options to offering the best of the bounty of seasonal offerings.
"We put our heart and soul into these creations and we know that you will taste the difference." -Pierre Caumeil
Coming to Feast for two nights! Enjoy a mouthful of these authentic bad boys.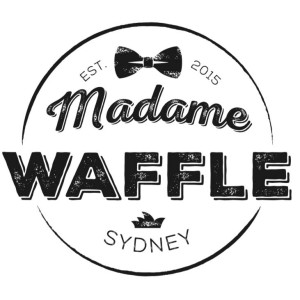 Stay in the loop
Subscribe for updates from Bondi Festival!
Bondi Festival acknowledges the Bidjigal, Birrabirragal and Gadigal people, who traditionally occupied the Sydney Coast, and we pay respect to all Aboriginal and Torres Strait Islander Elders both past and present.