Price: $20
Juan Vesuvius is back.
Juan, Two? is the second instalment in the Venezuelan DJ's mission to heal the world with Calypso. Do you like this?
Part dance party, part modern clown, part lesson on the roots of Indo-Caribbean music – Juan is back with his very special, very absurd and very magical brand of music and message of universal love. Juan is ready to educate the world, this time round delving into the history of Calypso, the geography of the Caribbean as told from the point of view of a banana, and why and how Freddie Mercury is essentially chutney.
Juan, Two? is an uplifting, silly, inventive hour of comedy led by Juan Vesuvius, the suavely outlandish Venezuelan DJ who takes the audience on a journey through his world. A world of love, dance and acceptance all proclaimed through the language of Calypso.
Juan Vesuvius is created by Barnie Duncan and Theatre Beating. Barnie makes genre-bending shows and has toured over the last ten years to the Edinburgh Fringe, Adelaide Fringe, Melbourne Comedy Festival and New Zealand International Festival. He has a long-standing background in physical comedy and experimental performance with his company Theatre Beating.
Juan's first show, Calypso Nights plays Tuesday and Wednesday night, with Juan, Two? picking you up and putting you down with the same ridiculously inventive hand on Thursday, which means you have more than once chance to experience Juan Life.
"The show is a cultural mash-up… A genre-defying riot." – The Skinny
BEST NEWCOMER AWARD nominee Melbourne International Comedy Festival
"a lovely late-night hour that devolves into dancing" – Guardian
SKINNY GENIUS AWARD 2014 Edinburgh Festival Fringe
" 'You like?' he often asks, keen to please. We do." – Chortle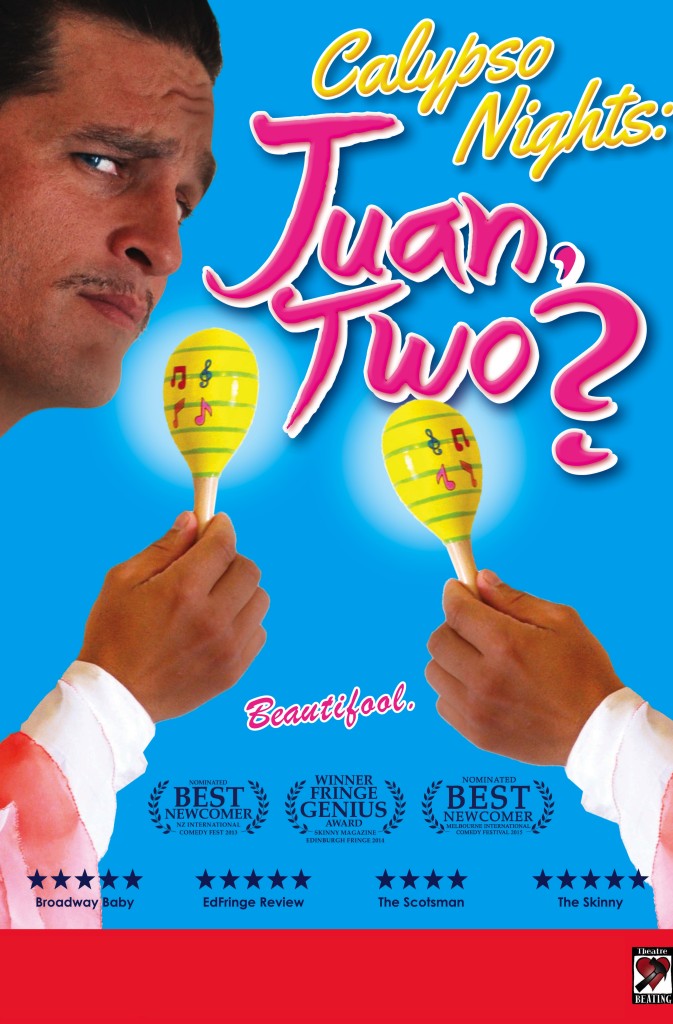 Stay in the loop
Subscribe for updates from Bondi Festival!
Bondi Festival acknowledges the Bidjigal, Birrabirragal and Gadigal people, who traditionally occupied the Sydney Coast, and we pay respect to all Aboriginal and Torres Strait Islander Elders both past and present.