Price: $20
Meet Zen. She's half-pigeon, half-human. Zen has arms instead of wings. She can't fly, but she can do other cool stuff like play the sitar, and do tricks with her marshmallow nunchucks. Zen is on an important mission: to find her lost mum! She must journey up high, into the sea in the sky – the kingdom of the cosmic octopus. But how will she get there without wings?
Join Zen as she travels through lands of songful soup caves and farting sunflowers, meeting scaredy goats and bummy worms along the way. A seriously silly new action-adventure tale told through physical comedy, clowning, puppetry and music.
Performed by Sabrina D'Angelo
Written with Justin Heazlewood
With by The Bedroom Philosopher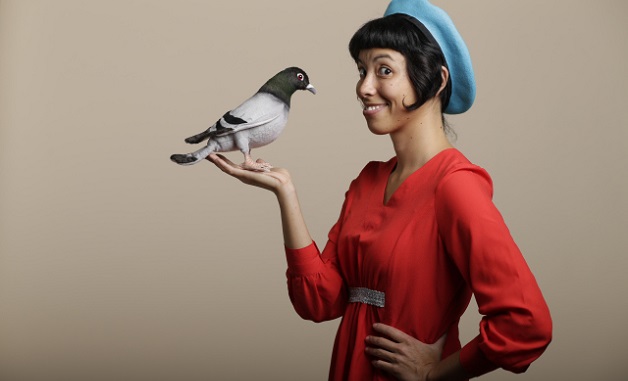 Stay in the loop
Subscribe for updates from Bondi Festival!
Bondi Festival acknowledges the Bidjigal, Birrabirragal and Gadigal people, who traditionally occupied the Sydney Coast, and we pay respect to all Aboriginal and Torres Strait Islander Elders both past and present.