Cost: FREE
Let's mingle.
A glass of wine, a director, a playwright, dim lighting, and five minutes to see if the sparks fly. If you're a playwright wanting to get your work staged, or a director looking to stage new works, Bondi Feast Speed Dating is the event for you.
Within a series of 5-minute dates between playwrights and directors, artists have the opportunity to meet, chat, and hook up with prospective (professional) partners, including Rock Surfers associate directors and playwrights.
The Rules of the Game:
Each playwright/director is allowed to ask three questions of each date
A bell will ring after 5 minutes, at which time the directors will move on to another playwright
Playwrights are allowed to bring copies of a scene to distribute to directors
At the end of the session, playwrights and directors are allowed to ask the event organisers for the contact details of the dates they're interested in pursuing.
The event is free, but registration is necessary as numbers are limited. To express your interest, please email bondifeast@rocksurfers.org with your headshot and a 1 page CV.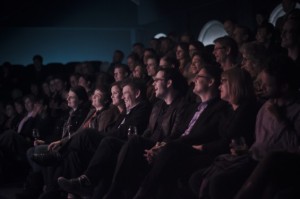 Stay in the loop
Subscribe for updates from Bondi Festival!
Bondi Festival acknowledges the Bidjigal, Birrabirragal and Gadigal people, who traditionally occupied the Sydney Coast, and we pay respect to all Aboriginal and Torres Strait Islander Elders both past and present.