Dates: Tues 21st – Wed 22nd July 2015
Price: $15
Meet Neville Umbrellaman – literary criminal, compulsive liar and despicably inept narrator. Trading in stolen metaphors and counterfeit adjectives, he removes scripts, money, pens and Styrofoam cups from his pockets as he concocts a series of unlikely events in a stranger's living room.
Part storytelling, part theatre, and part pure, unadulterated horseplay, Neville Umbrellaman is an absurd tale of love, deception, and an illegal backgammon ring. Traversing multiple realities, Neville Umbrellaman steps out of your dreams and onto your collection of priceless Grecian urns. You would throw him out, if there wasn't something so familiar about him…
Written by Nitin Vengurlekar, and starring Nitin and Kate Worsley, Nitin is a writer, performer and ignoramus from Western Sydney. He has written for The Guardian, The Economist, The New Philosopher, and Woman's Day. Unfortunately, none of them have ever published his work. The bastards.
Kate Worsley is a theatre-maker and English as a Second Language teacher from Western Sydney. She is currently Associate Director of Clockfire Theatre, Associate Artist at Powerhouse Youth Theatre and a teaching artist for Bell Shakespeare. She is directing The Letters Project for Riverside and is currently devising Clockfire's latest work we, the lost company which will premiere in October 2015.
Reviews:
"I have never seen the show and cannot vouch for its quality." – Andrew Upton
"This is… not excellent." – George Brandis
with Nitin Vengurlekar + Kate Worsley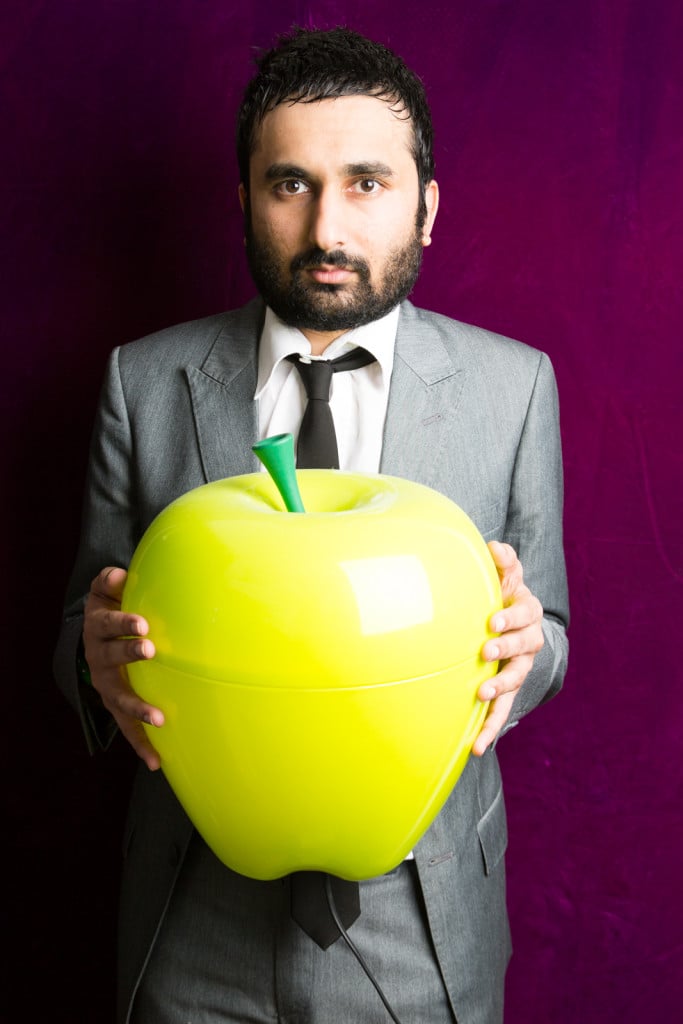 Image by Natasha Foster
Stay in the loop
Subscribe for updates from Bondi Festival!
Bondi Festival acknowledges the Bidjigal, Birrabirragal and Gadigal people, who traditionally occupied the Sydney Coast, and we pay respect to all Aboriginal and Torres Strait Islander Elders both past and present.