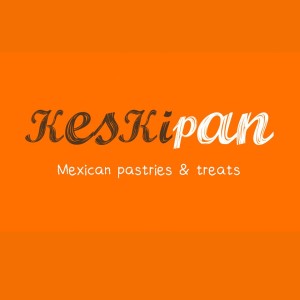 Mexican Patisserie
Date: Tuesday 21st
Sydney's one-of-a-kind bakery serving authentic flavours of Mexico. 
Keski Pan has brought to Sydney the most Popular and Traditional Mexican style pastries, cakes and sweets to the modern Australian market. It's the first Mexican style bakery in Sydney. They're goal is to supply Mexican traditional pastry products and new flavours for Sydney's cafes, restaurants and catering. As Sydney City continues to grow into a multicultural environment, Keski Pan are committed to delivering great quality and innovative flavours for anyone who enjoys a treat, be it sweet or savoury.
You can find these guys at their bakery in Vaucluse, or occasionally trading at Glebe & Manly Fresh markets.
Dare to try something new from this menu!
Empanadas (pasties)  $6
-Veggies (Vegetarian)
-Chicken Pibil
-Beef with Chipotle Chilli (mild)
Tamales (steamed corn bread wrapped in a corn husk) $7
-Veggies (Vegetarian & Vegan)
-Chicken Green Salsa (mild)
Takitos (deep-fried tacos) 4 for $10
-Beef only-topped with salads, cream and sauce
Stay in the loop
Subscribe for updates from Bondi Festival!
Bondi Festival acknowledges the Bidjigal, Birrabirragal and Gadigal people, who traditionally occupied the Sydney Coast, and we pay respect to all Aboriginal and Torres Strait Islander Elders both past and present.