Dates: Tues 14th – Thurs 15th July
Price: $20
Calypso Nights is an exploration of wonder. It's an anti­-comedy, nouveau­-clown, ridiculous lurch into musical joke throwing.
New Zealand's Barnie Duncan is Juan Vesuvius, a suavely ridiculous Venezuelan DJ who invites the audience into his world of Calypso and Soca music, maraca virtuosity and endearing idiocy. Calypso Nights is a truly unique experience ending with an all­in Latin dance party. The show entertains and expands minds, with the audience delving into a world of previously unknown music and questionable geo-­political leanings with their loveable­-idiot guide, Juan. He'll bring his beautiful hand made shirt, turntables and maracas.
Barnie is an award-­winning creator of genre­-bending shows and has a long­ standing background in physical comedy with his company Theatre Beating, ranging from silent slapstick to multi­-character body morphing lunacy. Over the last 10 years he has performed at Edinburgh Fringe, Adelaide Fringe, Melbourne International Comedy Festival, Fringe World and New Zealand International Comedy Festival. Barnie is also a regular gigging DJ, specialising in global beats, and in Calypso Nights he combines real life vinyl record players, a microphone and a set of maracas with exceptional character comedy to make a musical comedy brain-­fiesta. Add an audience and together they'll make laughing, clapping, dancing and comedy. It is almost indescribable, never usual and always outstandingly bizarre.
NOMINATED: Best Newcomer, Melbourne International Comedy Festival 2015
WINNER: The Skinny 'Genius Award', Edinburgh Festival Fringe 2014
NOMINATED: Best Newcomer, New Zealand Comedy Festival 2013
"One of the most jaw-­achingly good musical ­comedy shows New Zealand has ever seen" ­ NZ
"Bizarre, sexy, and very very funny" ★★★★★ ­ Broadway Baby
"… hilariously inventive: about as out­of­the­box as you can get" ★★★★★ ­ EdFringe Review
" Comedy unlike any you have experienced before" ­ ★★★★ ­ TimeOut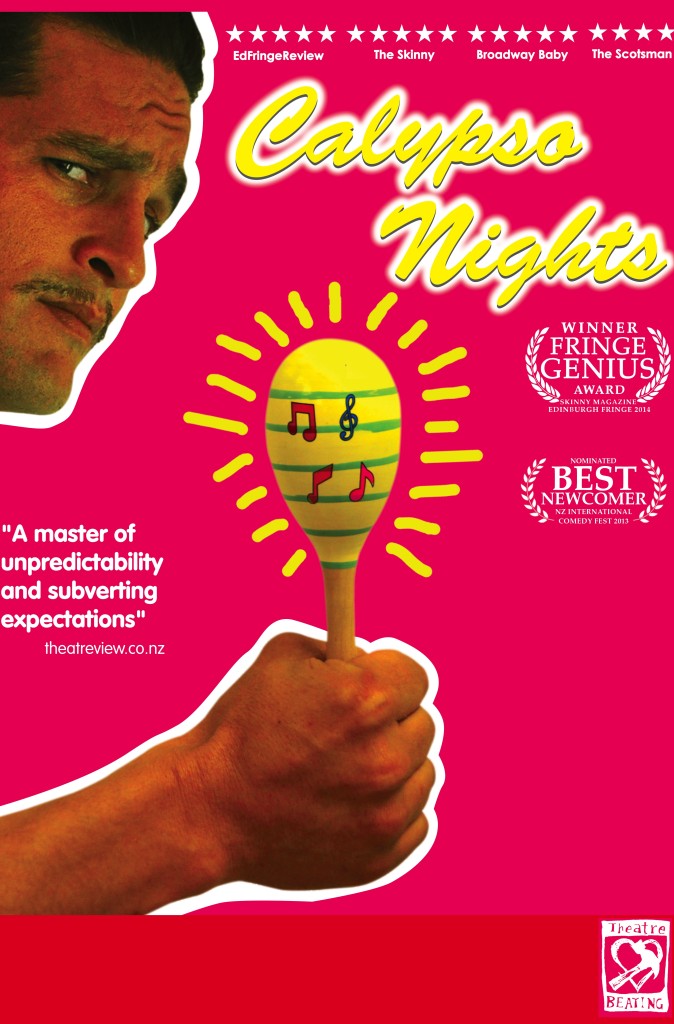 Stay in the loop
Subscribe for updates from Bondi Festival!
Bondi Festival acknowledges the Bidjigal, Birrabirragal and Gadigal people, who traditionally occupied the Sydney Coast, and we pay respect to all Aboriginal and Torres Strait Islander Elders both past and present.