Price: $200 for two day workshop
Dates: Saturday 11 and Sunday 12 July
Book now.
Join director Anthony Skuse (Shabbat Dinner, The House of Ramon Iglesia) for this two-day directing workshop.
Directing requires a combination of intelligence, instinct, imagination and bravery. The job description (if there was such a thing) may require you to be: a guide, an enabler, the trustee of the playwright, a provocateur, the outside eye, the creator of a creative environment in which others can create. In the rehearsal room you have to balance certainty with a willingness to pose questions that you may not yet know the answer to. It can seem like a high-wire act. This course is an opportunity to develop skills that will enable you to make those creative leaps.
Capacity is strictly limited. Book now.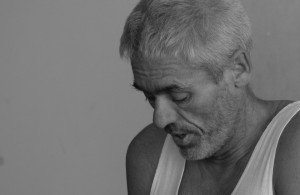 Stay in the loop
Subscribe for updates from Bondi Festival!
Bondi Festival acknowledges the Bidjigal, Birrabirragal and Gadigal people, who traditionally occupied the Sydney Coast, and we pay respect to all Aboriginal and Torres Strait Islander Elders both past and present.